Author Guideline
Asia Pacific Journal of Sustainable Agriculture, Food and Energy (APJSAFE), publish two times a year, publish papers in English reporting the results of original research in the following areas: Sustainable Agriculture, Food Technology and Sustainable Nutrition, Community Development and Scientific Communication, and Other related topics deemed relevant by the Editorial Board (Special Issues).
- Article has not been published in other publications, nor is it before another journal for consideration.
- Article are written in Time New Roman font 10, size a4 in word
- Article are written in a template format, can be seen in the below
Articles must be written in English using good and correct writing and grammar rules.
Visit the APJSAFE journal website at

https://ojs.bakrie.ac.id/index.php/APJSAFE/index

click submission as shown below

Register for an account on the journal, by

clicking register

for those who have never registered, and

clicking login

for authors who have alread

y registered.
After registering an account then click make a new submission.

Fill the article to be submitted by following the steps in OJS

.

Make sure that you

have been fulfill the submission requirements.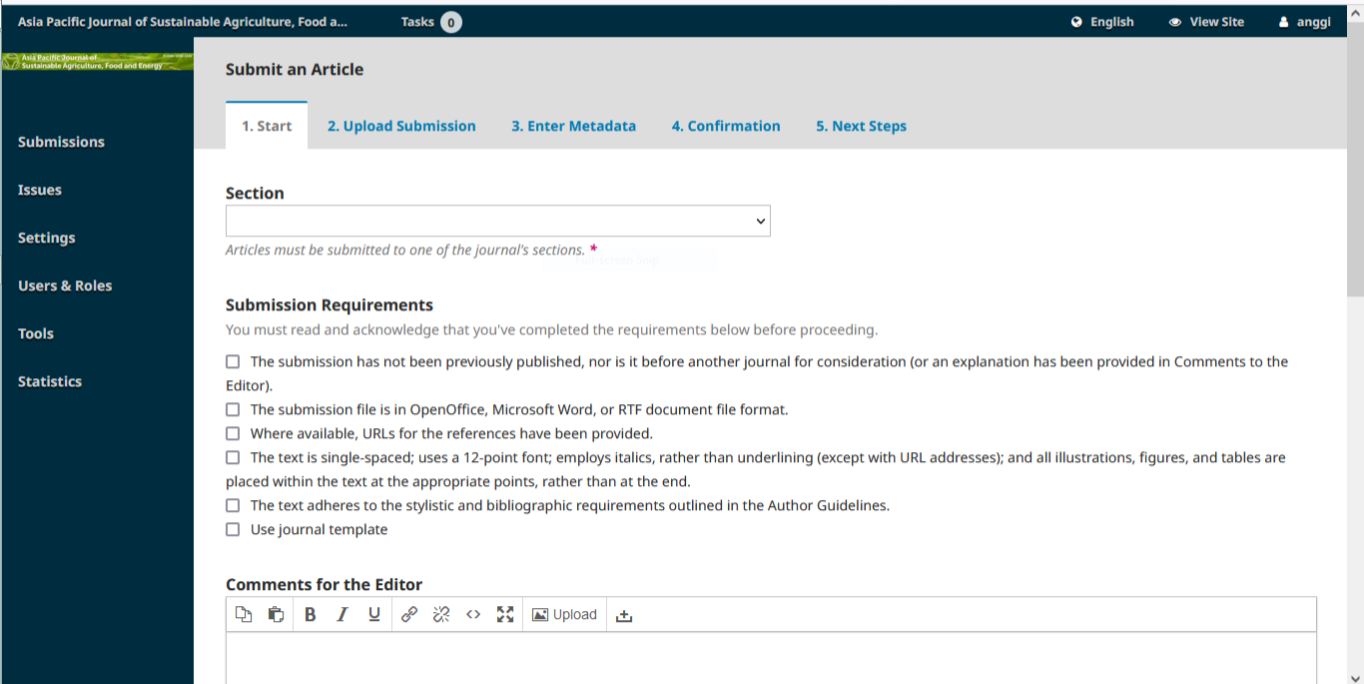 This manual guidebook is created to help the authors with the submission process. If you still have any difficulties or any questions please feel free to contact us.