About the Journal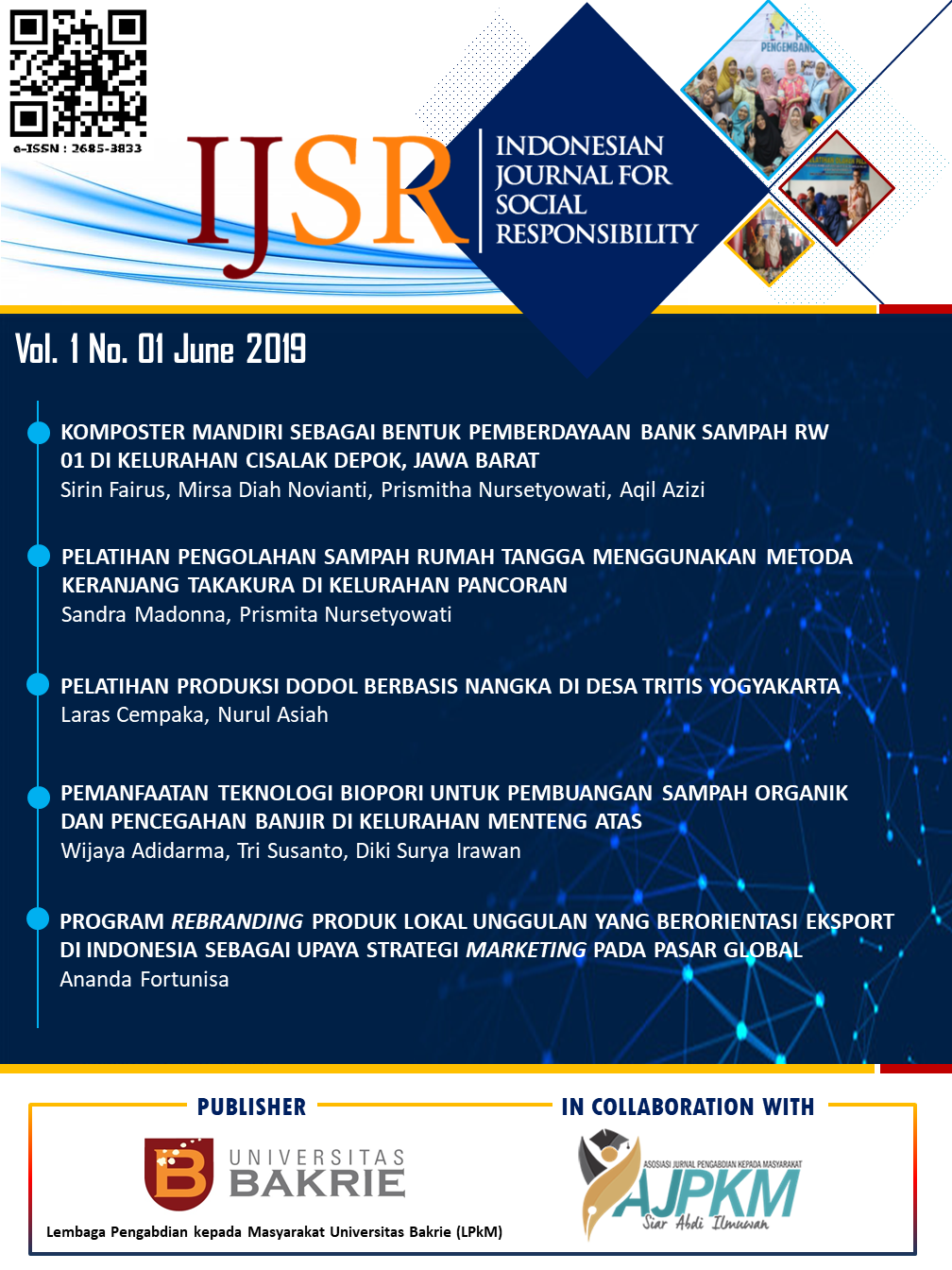 Indonesian Journal for Social Responsibility, e-ISSN 2685-3833 is an Open Access Journal that publishes scientific articles of community service and policy analysis focuses on the fields of :
Community services, empowerment and entrepreneurships;
Application of science and technology for sustainable development;
Social, political, and economic Issues;
Sustainable governance and public policy;
Information and communication strategy
Published by Lembaga Pengabdian kepada Masyarakat (LPkM) Universitas Bakrie. IJSR publishes 2 times in a year every June (Submission deadline April 30th) and December (Submission deadline October 30th)
Since 2020 IJSR has been adopting Open Journal System (OJS 3) for fast manuscript management process. All authors are requested to register in advance and submit the manuscript online to support the fast managing and review process and to be able to track the real-time status of the manuscript. The online PDF version of the journal is open access from the website.